FACT FILE - 034
Family
Desidae
Species
Badumna longinqua
(L.Koch, 1867)
Body Length
Female: 8mm
Male: 6mm
Habitat
In a curled leaf on lemon tree. Untidy tangled web stretched between leaves or in outer twigs of prickly shrubs.
Toxicity
Unknown, but may cause mild illness in humans.
Click image to enlarge.
Female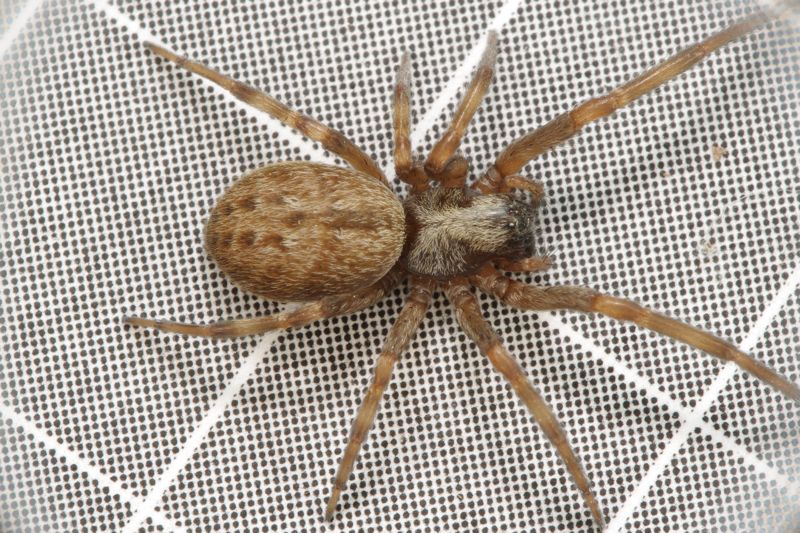 Female
Female.
Female on her tangled web. The retreat is between a piece of timber and a brick wall.
Retreat in outer branch of shrub. Tangled web and debris.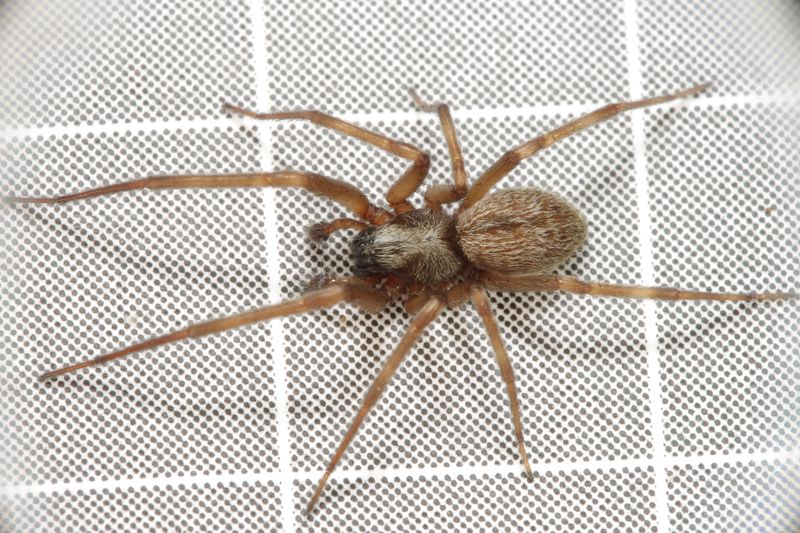 Male.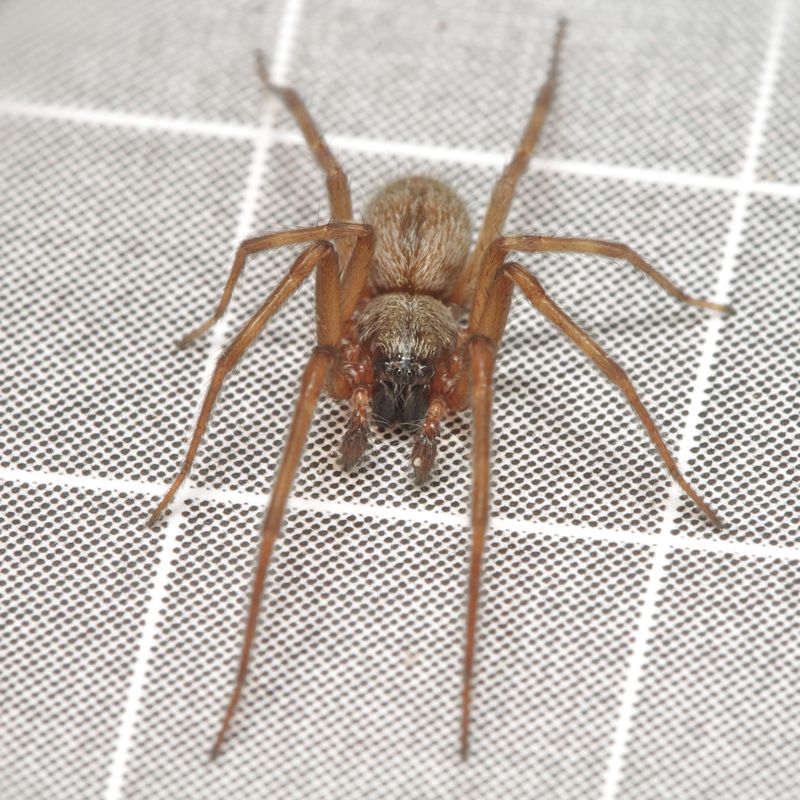 Male.
Male.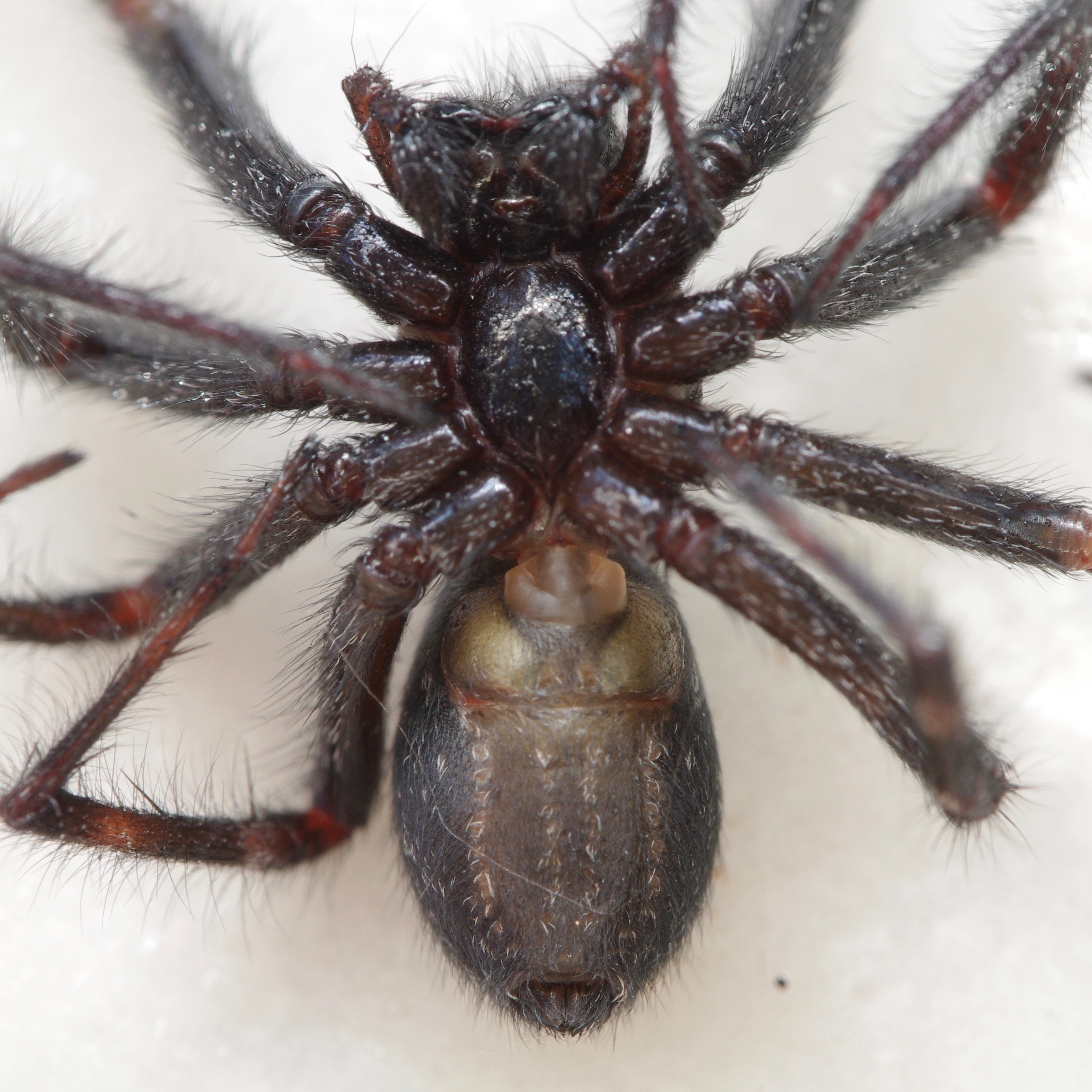 Male. Ventral view.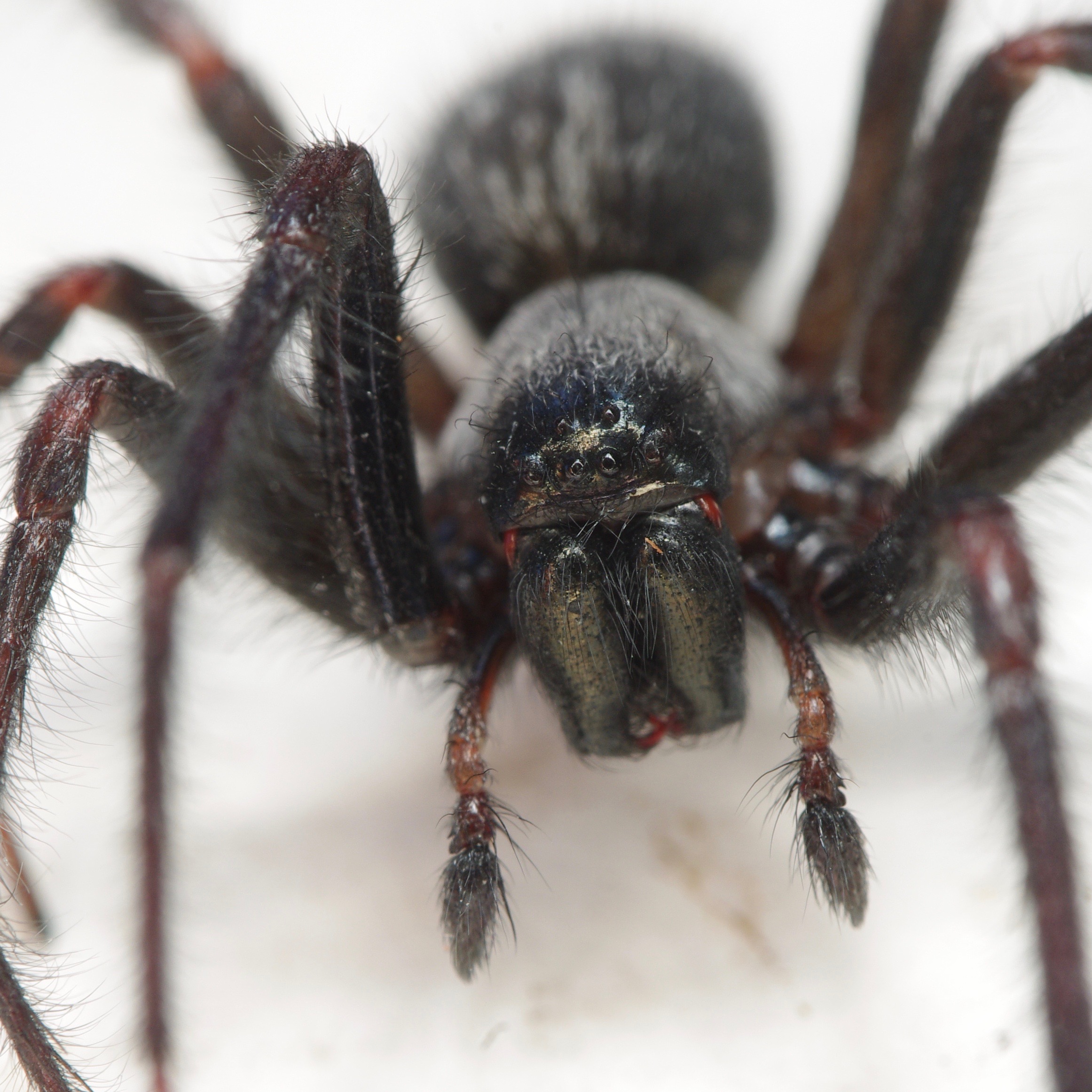 Male. Facing view.
Male palp.